MECHANICAL BULL
MECHANICAL BULLS RENTAL
The Official Mechanical Bull of the PBR
RENT A MECHANICAL BULL
for
your next Western Party
or Special Event
from SILVERADO RANCH
Our Bulls are made in the USA and are the safest
and most realistic bucking machines available.
Dallas Texas Mechanical Bull Company
MECHANICAL BULL SERVICES AVAILABLE NATIONWIDE
CALL and reserve your Mechanical Bull today!
Call us anytime 24/7 @

214-686-4872


972-399-4000

Toll-Free 1-855-282-5968
1-855-BUCKYOU

Recent Testimonial

We had our first ever company picnic on July 24th. There were over 300 people that attended. The Silverado Ranch did a FANTASTIC job!! It was the highlight of the day. Kids, women and of course the men, all took turns. They even had a contest and the announcer was FABULOUS. He made it sound like a real rodeo. We will definitely use them again next year. We had a bounce house, water park, games, ice cream trucks, snow cone trucks and BBQ trucks, but everyone was always around the bull!!! They loved it. Thank you Silverado Ranch for making our first picnic such a success.

FRAN GOODGION 5 Stars!

NG
Celebrate your event with a Mechanical Bull from Silverado Ranch
Safest Mechanical Bulls made in the USA
Choose from our most popular Mechanical Bull set up
to a variety of different Mechanical Bucking
Machines & Configurations to suit your event
Take the Bull by the horns, partner!
We are a Dallas Texas based Special Events Rental
Company offering the best available Western
Entertainment Rental Services
&
BUCKING MACHINES
wWe take Pride in our Friendly Professional, Trained
&uUniformed Mechanical Bull Rodeo Team
R
We Specialize in Mechanical Bull Services for
Conventions, Trade Shows, Videos, Film,
PhotographyI& Commerical shoots
BEFORE YOU HIRE A DJ CONSIDER ONE
OF OUR MECHANICAL BULLS
Our Mechanical Bull operating concoles have built in PA Systems
complete with (2) microphones and outdoor speaker horns
We can connect to your music source or ours
to play your selected music play list
ALL AT NO EXTRA CHARGE!!
See PA system & sound horns below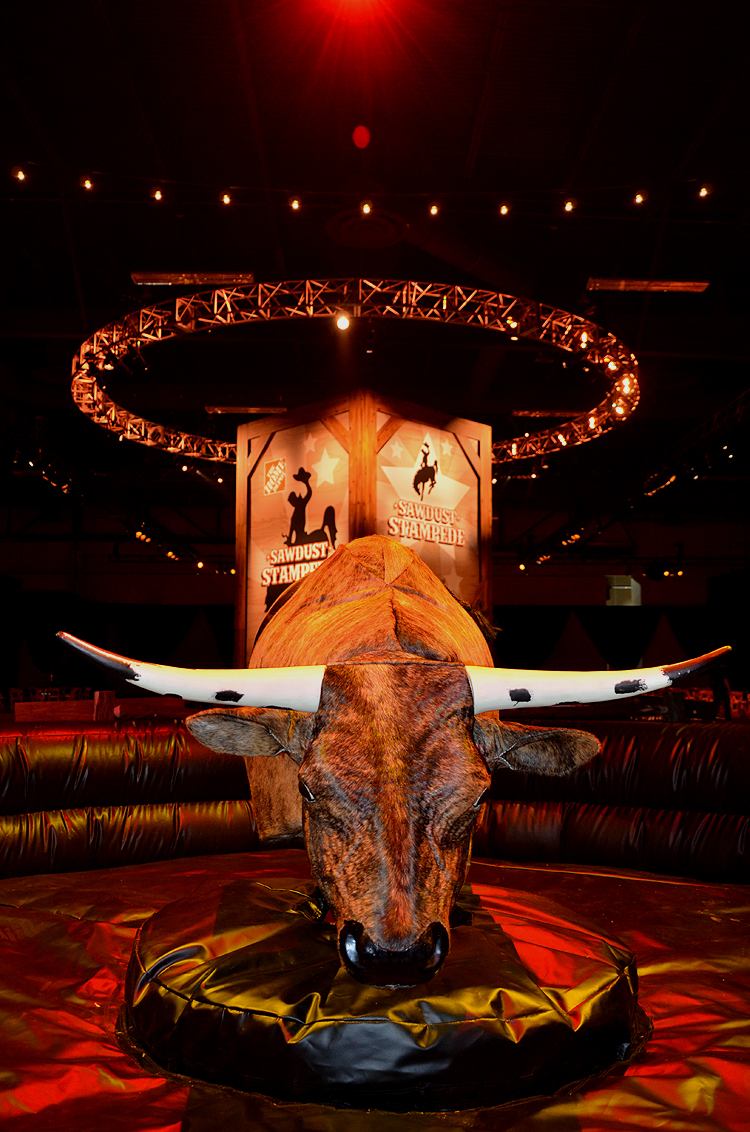 Do you want to Reserve or Confirm BOSS?

Our Mechanical Bull Rental Services include:
The highest quality, most realistic, safest cowhide covered mechanical bull, Service consisting of (1) attendant, (1) operator, telescopic 30 second digital timer, Variable pre-set ride controller, 15 ft air mat, PA system, mics, speaker horns, rodeo music, whiskey barrel, (2) hay bales, hats, gloves, over-alls, western signage, rider liability release forms and 3,000,000.00 liability insurance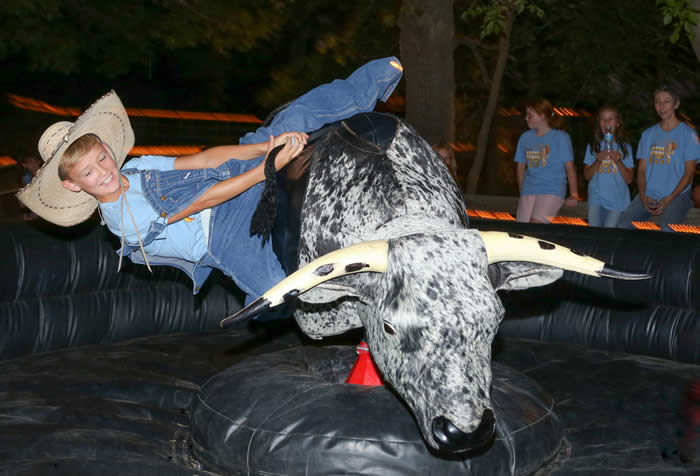 BUCKSHOT
WE GIVE YOU MORE BANG FOR YOUR BUCK!
Our Mechanical Bull is rider friendly, versatile, and accommodating
for riders from (3) years of age to enjoy the rideto challenging
a Pro Bull Rider to hang on for that 30 second ride!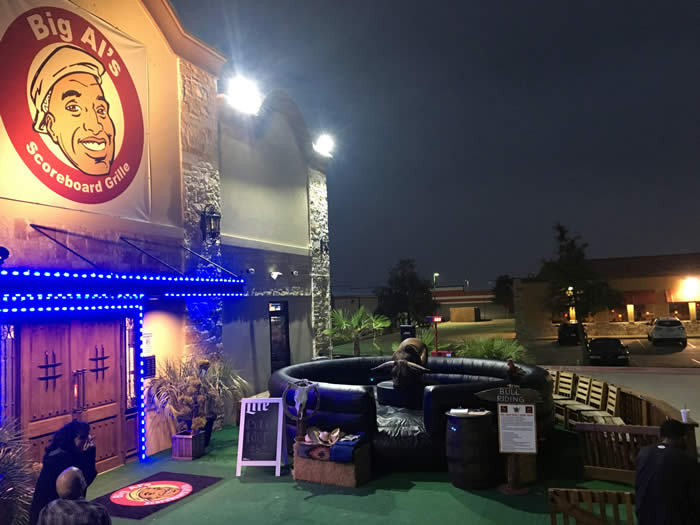 Mechanical Bulls are great for promoting your Business!
Friendly Team Building Competitions
or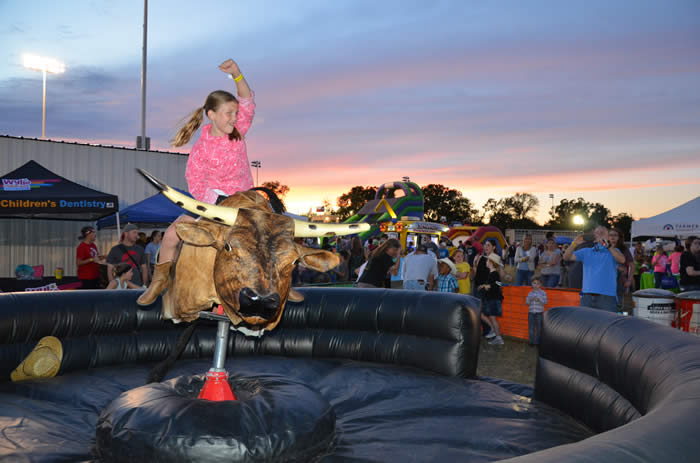 Always a BIG HIT at Festivals
Looking for something different to ride?
Meet "Harley" the Mechanical Hog
&
Rocky the RAM
* Always ask to see the Mechanical Bull that you are renting.
ASK ABOUT OUR MECHANICAL BULL SALES
CALL and reserve your Mechanical Bull today
Call us anytime 24/7 @ 214-686-4872

Toll-Free 1-855-282-5968
1-855-BUCKYOU

MAT MEASUREMENTS - 15' X 15' X 45"
REQUIRES 20' X 20' LEVEL AREA FOR PROPER PLACEMENT
WITH (1) 220V/ 30 AMP AND (1) 110V / 20 AMP POWER
OUTLETS WITHIN 65' OF THE MECHANICAL BULL SETUP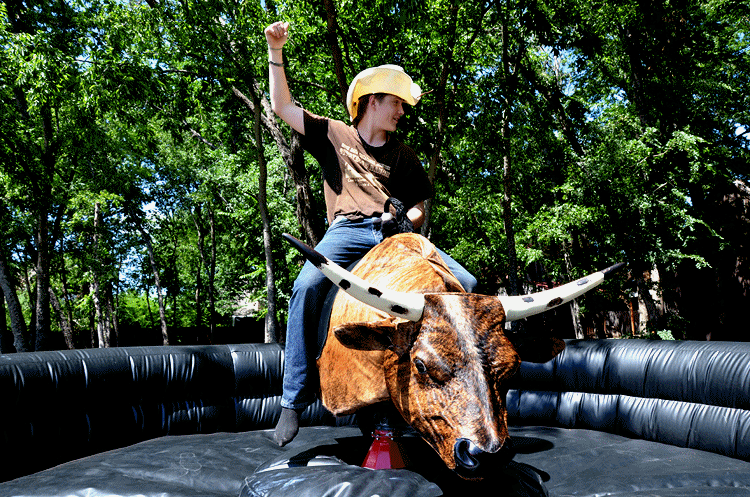 Mechanical Bull Rentals & Sales. If you have a corporate, business, trade show, festival ,
promotion, birthday party, western party or any event that could use a taste of
real Texas entertainment

Silverado Ranch is your (1) stop for mechanical bull rentals.
We offer rodeo back drops to feature and enhance
your mechanical bull experience.

We can also provide a Rodeo tower, bleachers, rodeo clown and professional bull riders to demonstrate their mechanical bull riding skills for your guests!

Our special event planners can organize a complete Mechanical Bull Rodeo competition that includes everything from the number on the back of shirts to the championship trophy!

Call us today to make your next western event, team building or party an experience of a lifetime
Need a mechanical bull of your own? Ask about our mechanical bull sales.

Dallas, Ft. Worth, Irving, San Antonio, Austin, Houston, Texas and anywhere else
in the USA or Planet!
OPERATOR - JOSH SANCHEZ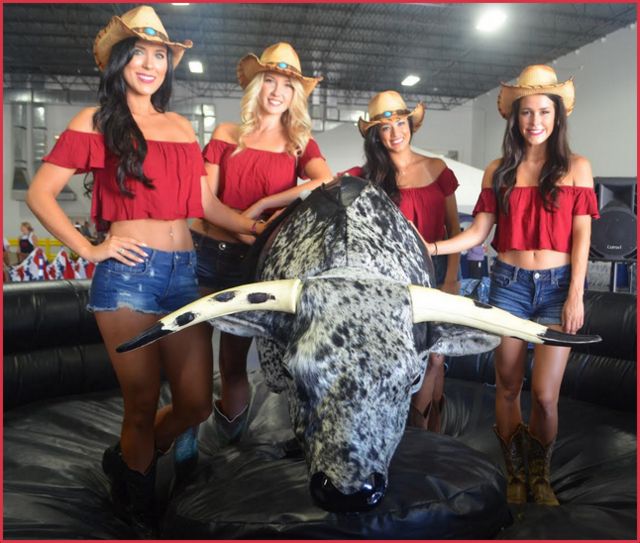 Hire a Cowgirl
Ask about our Silverado Sweetheart Cowgirls to add a little
Texas flair & hospitality to your next western theme event
Call Us Today!


Call us anytime 24/7 @ 214-686-4872

Toll-Free 1-855-282-5968
1-855-BUCKYOU
BULL RIDING RULES
NO WET BATHING SUITS, shoes, eye glasses, key chains, sharp objects in pockets or belt, anything that could cause injury or damage to rider, bull, or equipment must be removed in order to ride.
Riders must be sober
ALL RIDERS MUST SIGN A RELEASE FORM
WE PROVIDE $1,000,000 OF LIMITED LIABILTY INSURANCE COVERAGE
AND ' HOLD HARMLESS ' RELEASE FORMS
MECHANICAL BULL CUSTOMER TESTIMONIALS

Our church used Silverado Ranch Prop Rentals for a mechanical bull to ride during our Big Texas BBQ. We had no prior experience with this company but were 110% pleased with their service and equipment. The equipment was in great shape and the bull operators Josh and Ricardo were patient and kind. They took time to help each rider get comfortable and enjoy the best ride possible. They even graciously entered the bullring to assist the small children and some of our children with special needs. We were so pleased with this company that we have already booked them again for next year's event.

Rachal Pakebusch, Murphy Rd. Baptist Church

------------------------------------------------------------------------------------------------------------------------------------

-----------------------------------------------------------------------------------------------------------------------

What an incredible time we had with ' BOSS ' and the Silverado Ranch crew!

Arnold was easy to work with in getting everything scheduled and booked, and Josh and Ricardo were wonderful with our clients throughout our entire three-day event. They were very professional and friendly, and went above and beyond to make sure everyone had a wonderful time and felt safe and special!

What a huge hit!

Thank you for an amazing and memorable show! We highly recommend Silverado Ranch!

Molly Haberberger , Marketing Manager at Sonsio
------------------------------------------------------------------------------------------------------------------------------------
I would like to take this opportunity to thank Silverado Ranch Mechanical Bulls Western Event Entertainment for delivering a great service, and standing behind it 100%.
Our corporation hosted a Mechanical Bull at our booth during our largest conference of the year in April of 2014. Not only did our attendees love participating, but the picture-takeaway allowed them to walk away with a lovely souvenir from our organization and the event, it definitely was the hit of the conference.
Josh was interactive and engaging , and personalized each experience for each guest that approached our booth. While this bull can buck fairly hard for those up for a challenge, we experienced the safest of conditions.
Thank you again to Silverado Ranch Mechanical Bulls for a great experience and Western Event Entertainment!
Lucy Graham , Director of Marketing at Carousel Industries
-------------------------------------------------------------------------------------------------------------------------------------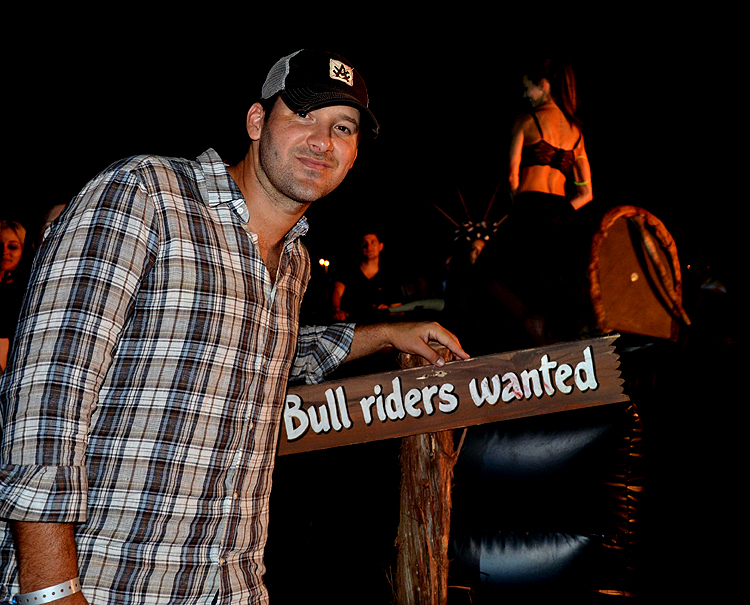 Tony

, sorry you were unable to test your other Cowboy skills atop our Mechanical Bull
Thanks for stopping by the Bull ring and cheering on all the riders at the Event!
Ashley Madekwe

Janet Montgomery



Josh Sanchez hanging with two lovely cast members from the TV series ' Salem '





Recent Mechanical Bull Events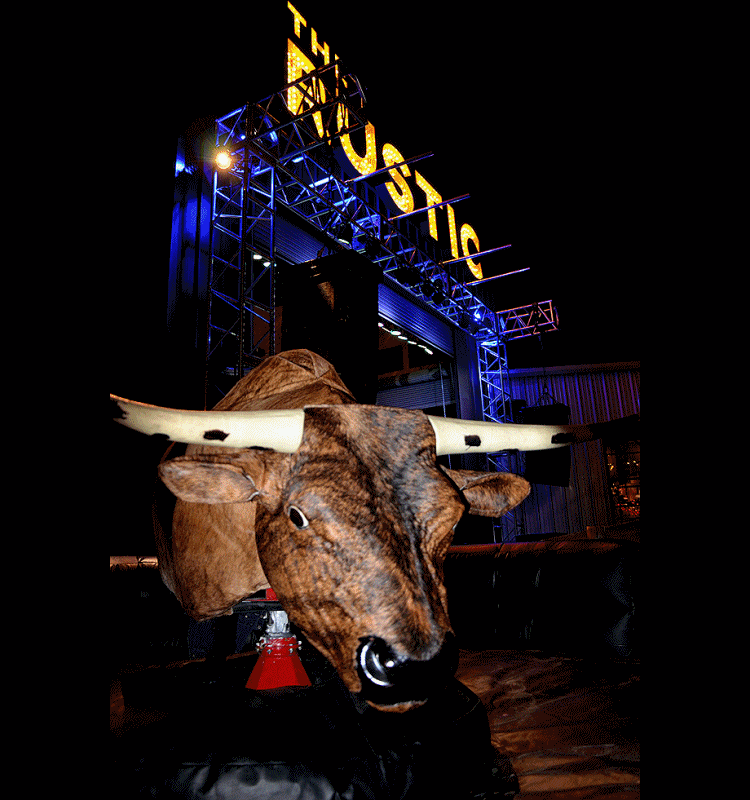 THE RUSTIC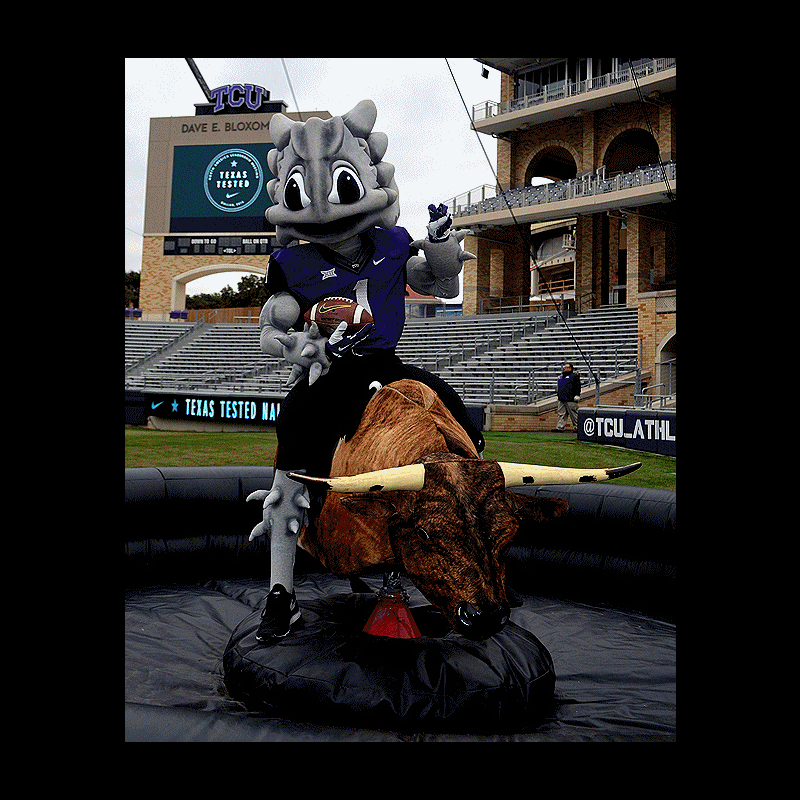 TCU STADIUM EVENT




TCU PARTY


Texas Hippie Coalition and friends having a great time!
Gexa Energy Pavilion - Dallas Tx
INCLUDED : DENIM COVERALLS FOR THOSE
WHO DIDN'T COME DRESSED TO RIDE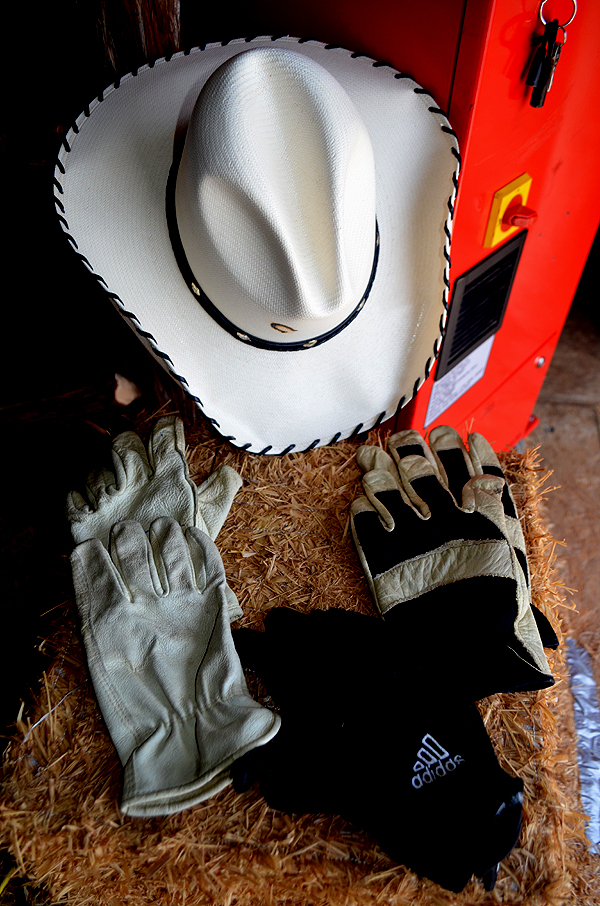 BULL RIDING ROPE / HOLD ON TIGHT FOR YOUR 30 SECOND RIDE!
LEATHER GLOVES INCLUDED TO PREVENT ROPE BURN
BULL RIDER HAT TO SET THE MOOD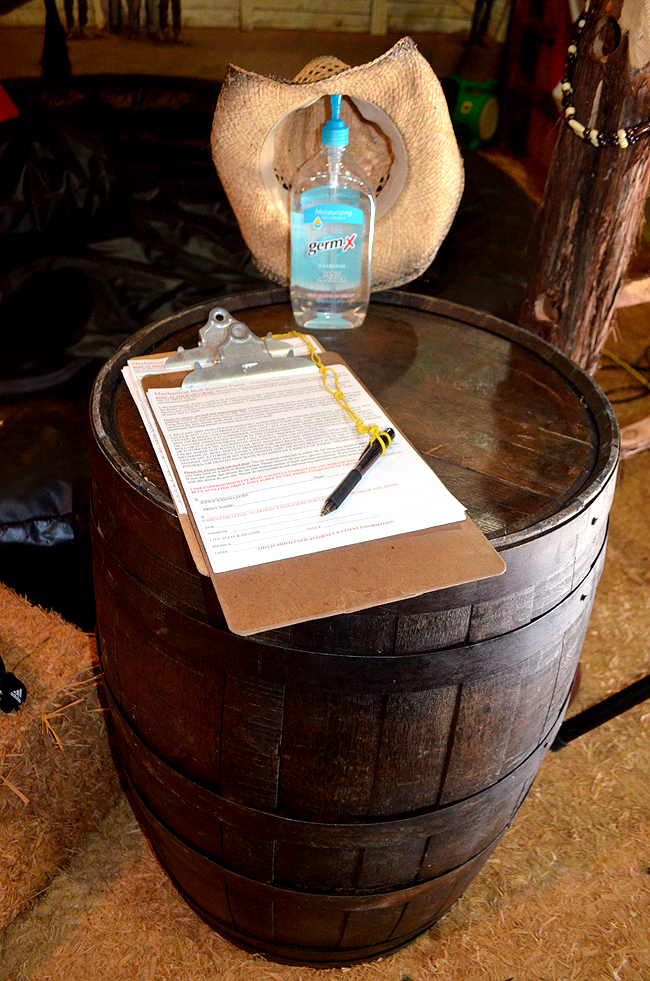 WHISKEY BARREL , HAYBALE STOOLS , HAND SANATIZER ,
AND RELEASE FORMS INCLUDED
OPTIONAL - 10FT CORRAL SECTIONS WITH A 6 ft X 3 ft RODEO BANNER
BULL CONTROLLER WITH 30 SECOND
DIGITAL DISPLAY AND P.A. SYSTEM
PRESET RIDE OPTIONS FOR 3 YRS OLD TO PRO BULL RIDERS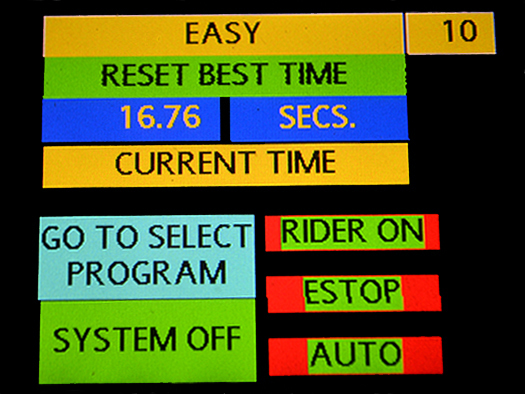 PROGRAMMABLE MECHANICAL BULL RIDE DIGITAL DISPLAY
PRE RECORD YOUR OWN CUSTOMIZED PLAY LIST TO
AN IPOD AND OUR OPERATOR WILL PLAY IT!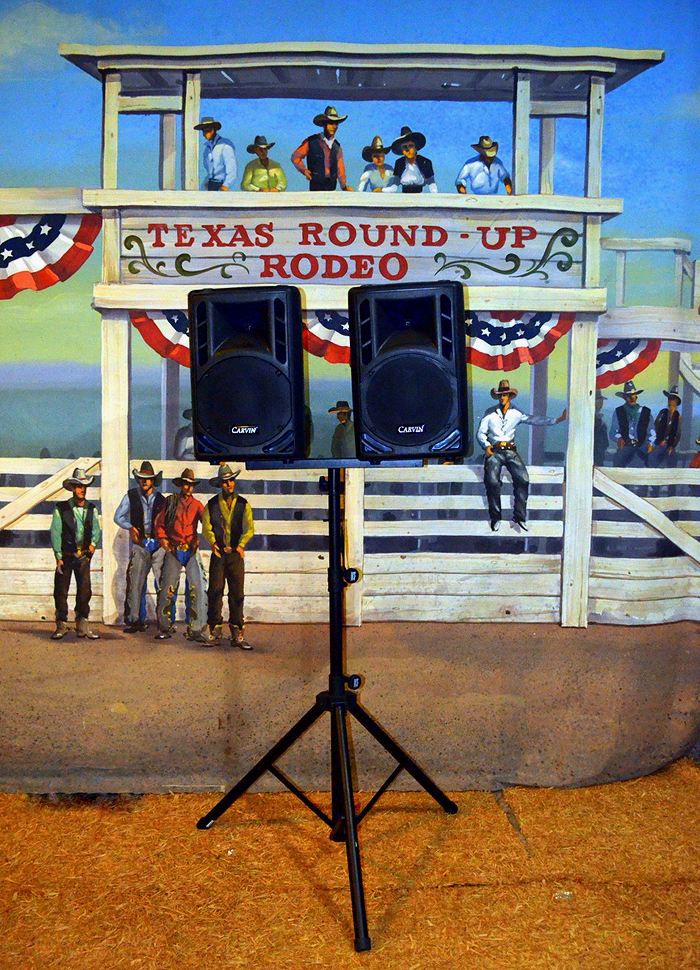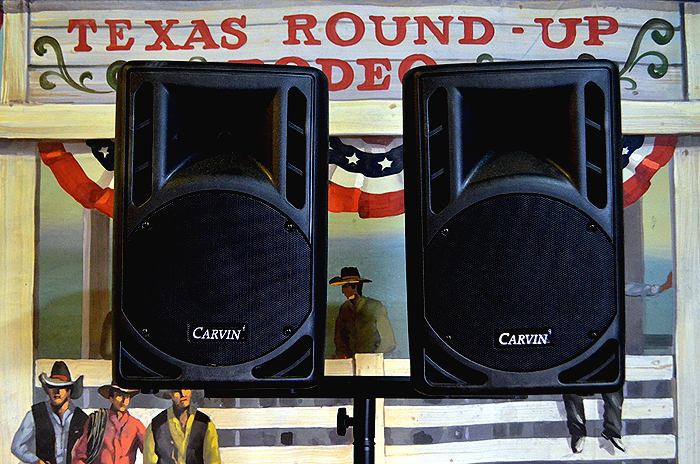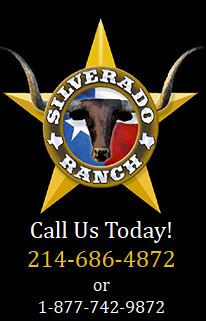 FOR AN ADDITIONAL FEE WE OFFER HALOGEN LIGHTING
AND A 7500 WATT POWER GENERATOR RENTALS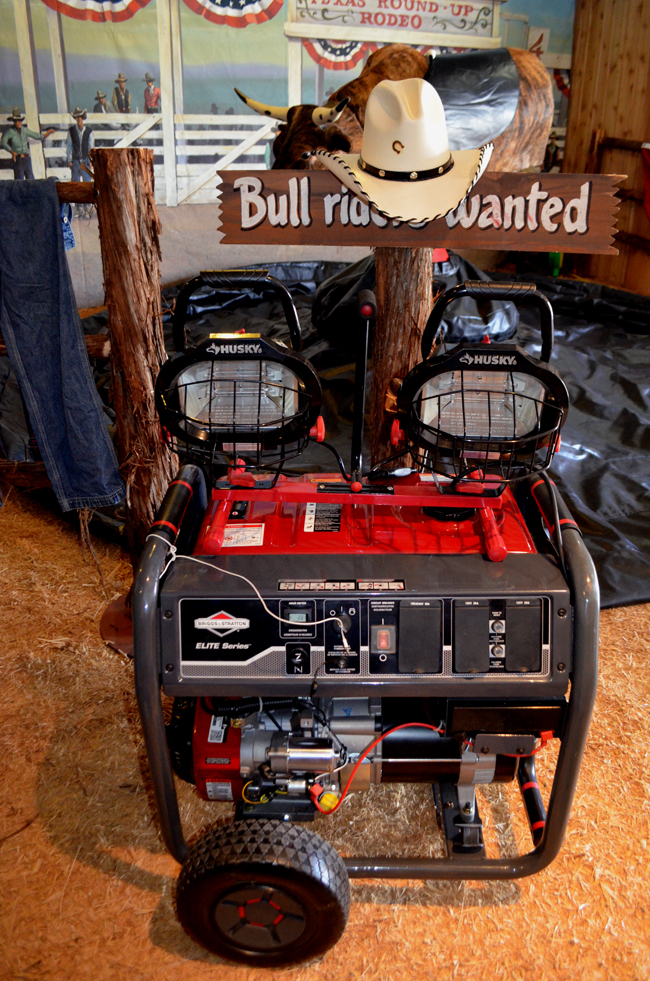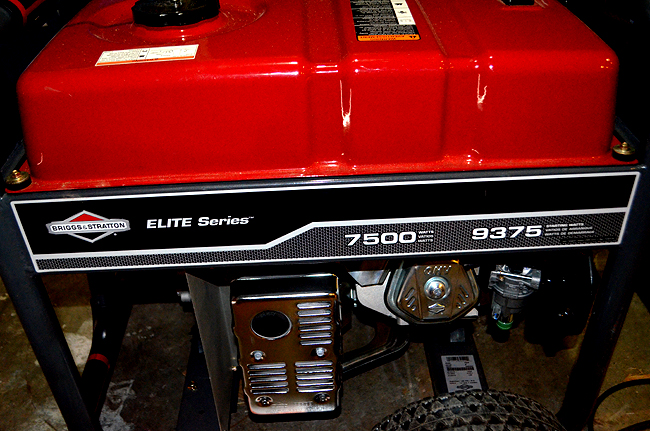 ELECTRICAL 110V - AIR MAT BLOWER
220 V / 30 AMP RECEPTACLE PATTERN REQUIRED FOR MECHANICAL BULL PLUG IN
NOTE: IF YOUR OUTLET PATTERN IS DIFFERENT FROM ABOVE PICTURE
EMAIL A PICTURE TO US AND WE WILL PROVIDE THE PROPER ADAPTER
' THIS IS A STANDARD HOME DRYER PLUG '
NEED YOUR BULL RECOVED?
BEFORE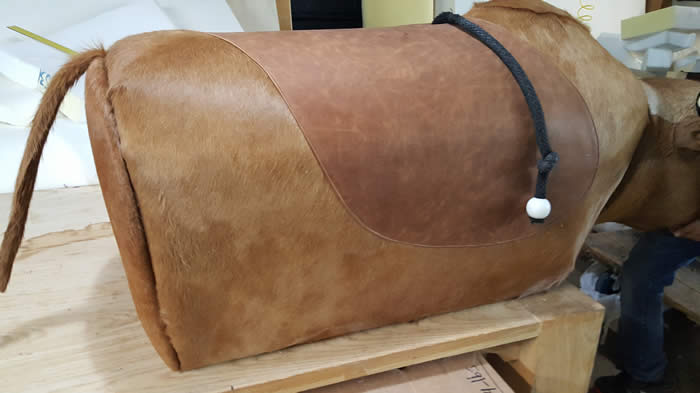 AFTER
We Recover Mechanical Bulls
Click for Mechanical Bull Rental Form

Visit Us on Facebook!
Silverado Ranch can make your special event one to
remember for years to come!


Call us anytime 24/7 @
214-686-4872


Toll-Free

1-855-282-5968




1-855-BUCKYOU
Email: arnold@silveradoranch.com
for details and pricing

© Copyright : All Rights Reserved Silverado Ranch 2023